SALES & SERVICE (204) 783-3599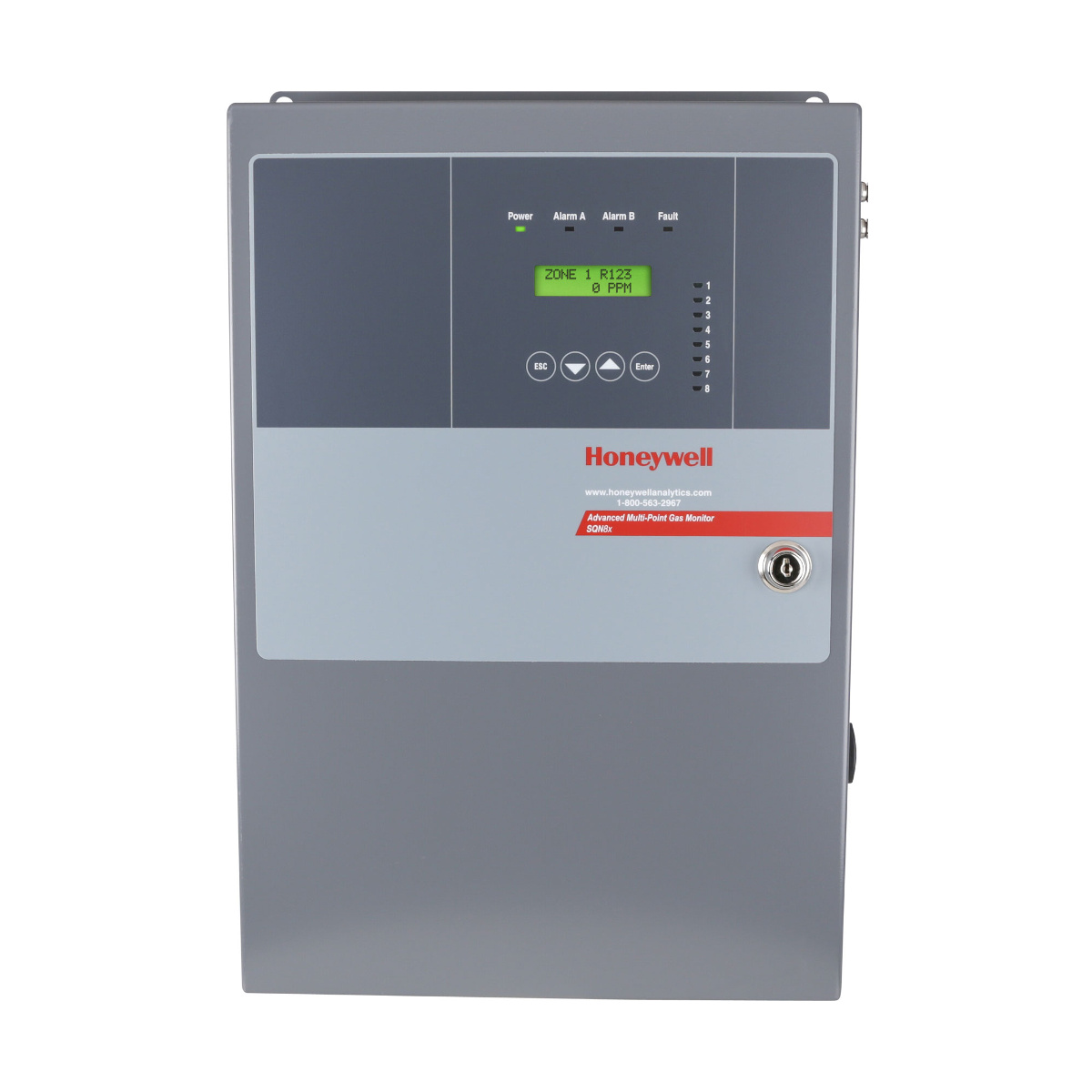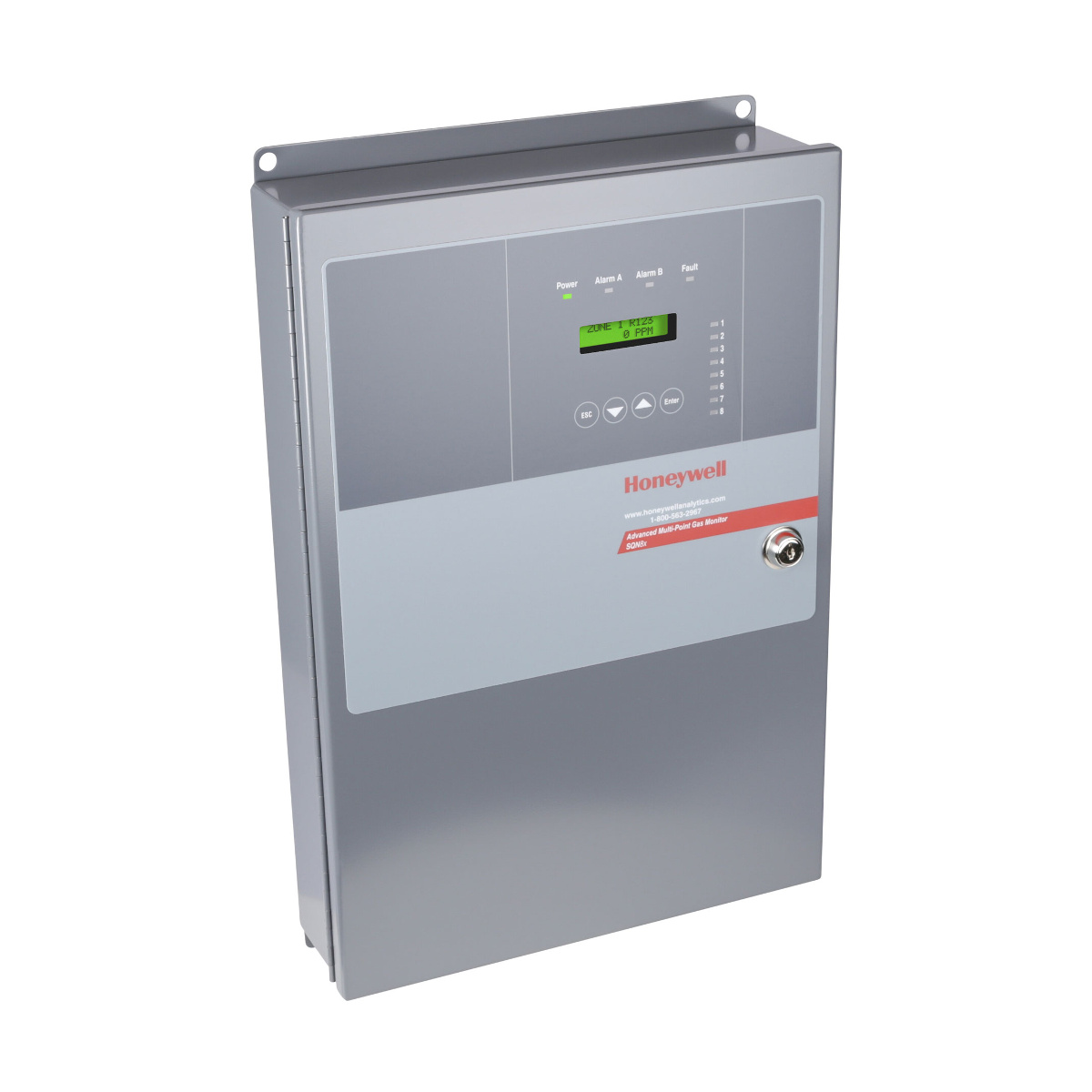 SQN8x Sample Draw Gas Detection System
The new generation of the SQN8x series combines long proven sensing capabilities with state-of-the-art pumping technology to yield a highly reliable sample draw gas detection system.
Features & Benefits
3 alarm relays and audible alarms
Wide area of coverage
Proven sensing technology
ENQUIRE ABOUT THIS PRODUCT
Submit the form below and we'll get back to you within 48 hours.
Availability of product varies by region.
The SQN8x offers accurate monitoring of the presence of a wide variety of refrigerants or other toxic and explosive gases in a surveillance area of up to 8 different zones. A low maintenance diaphragm pump draws ambient air to the sensor from a maximum distance of 1000 feet. A high performance sequencer synchronizes the mechanics and the electronics so that the levels of detectable gases are properly registered for each of the 8 zones. The unit is fully operational from the box, making for simple, hassle-free installation. The new generation of SQN8x provides an excellent, cost-effective, centralized gas detection solution.
Additional Features and Benefits:
Safety Measures
3 alarm relays
Audible alarm
Early low level warning alarm
Integrated flow loss surveillance
Reliable
Wide area of coverage
2, 4 or 8 sample points
Proven sensing technology
Up to 2 gases
Quick Specs
Size: 19 (h) x 13 (w) x 3.7 (d) in. (48 x 33 x 10 cm)
Alarm levels: 3 alarm levels
Operating temperature: 32° to 100°F (0° to 40°C)