SALES & SERVICE (204) 783-3599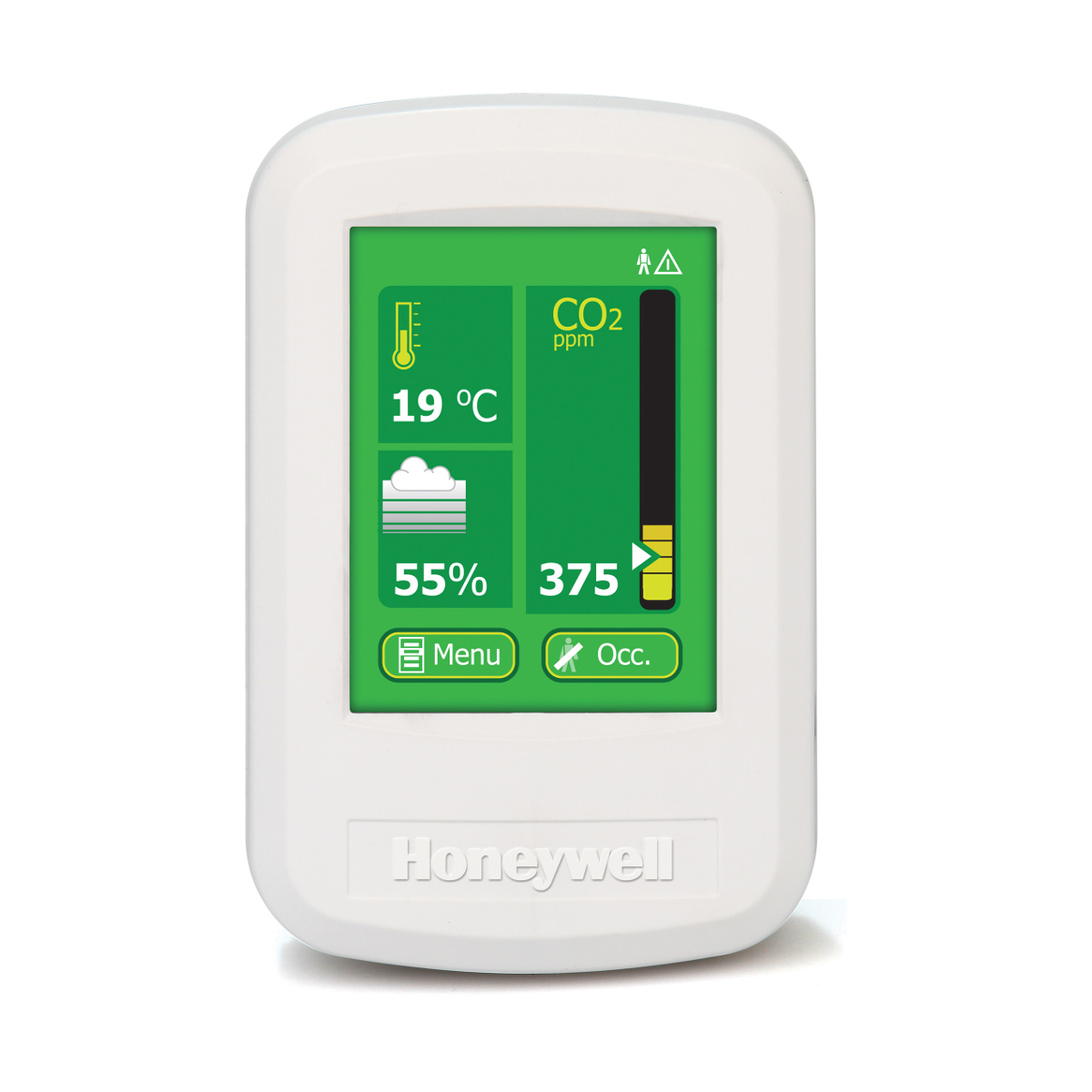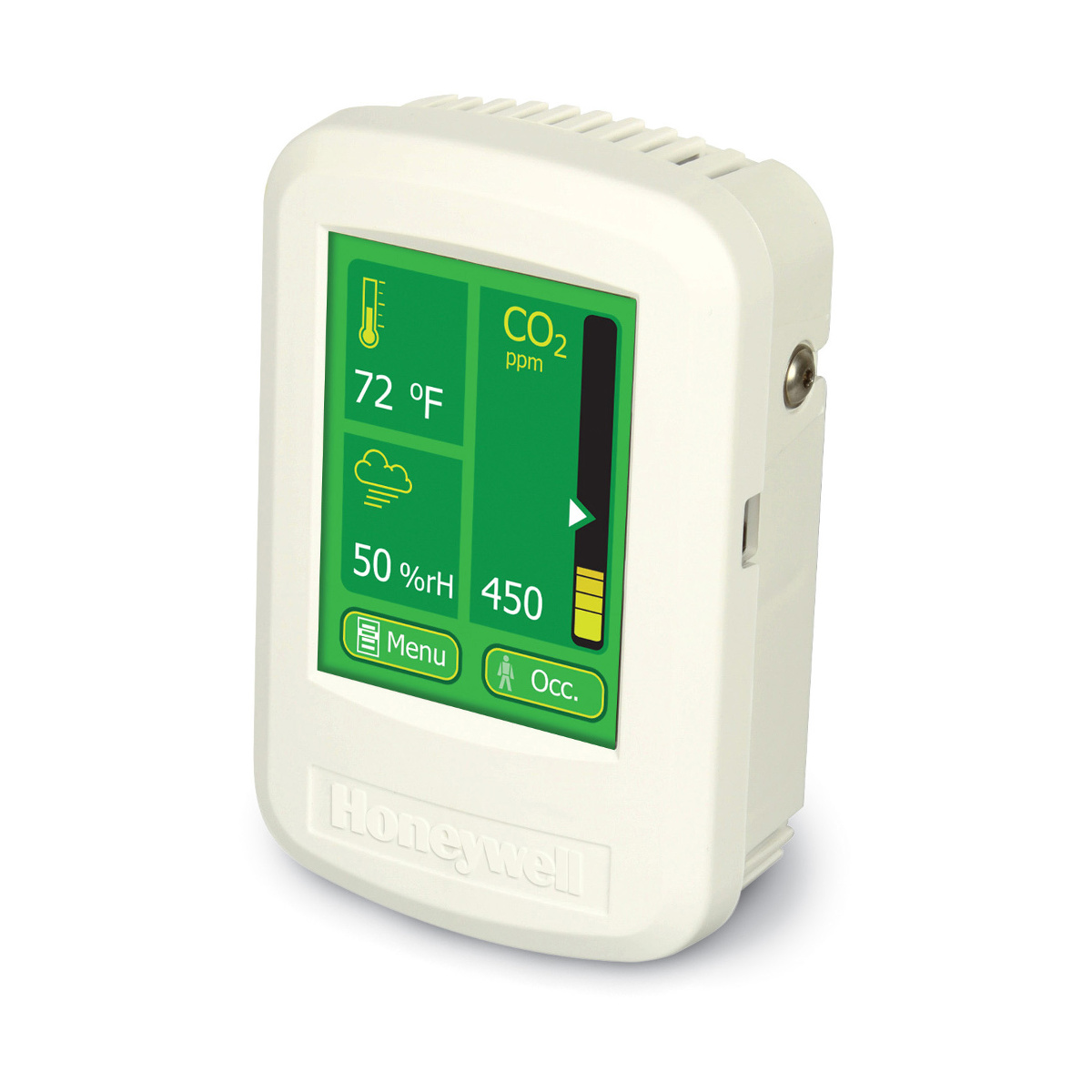 IAQPoint2 Touchscreen Indoor Air Quality Monitor
Put money in your pocket and fresh air comfort in your building by using demand-controlled ventilation and triple monitoring.
Features & Benefits
Monitor CO2 or VOCs, temperature and humidity
Menu-driven, customizable, easy-to-navigate display
Green attributes such as obtaining LEED credits
ENQUIRE ABOUT THIS PRODUCT
Submit the form below and we'll get back to you within 48 hours.
Availability of product varies by region.
High levels of CO2 can cause drowsiness and create an inefficient work environment for building occupants. To combat this problem, building managers may choose to run the ventilation system continuously, but this is an inefficient, costly practice. With IAQPoint2 in place, the ventilation system can do its job appropriately and efficiently, to the benefit of your bottom line.
IAQPoint2 detects many gases common to building areas including carbon dioxide, carbon monoxide, methane, nitrogen dioxide and VOCs.
The Touchscreen Difference
IAQPoint2's unique, patented touchscreen monitor brings leap-forward technology right to your fingertips, with benefits that extend from simplified installation and commissioning to user operation. You can set password levels and protect from tampering; configure fan activation set-points; select screen content, engineering units and language. You get control.
Additional Features and Benefits:
User-Friendly Touchscreen Operation
Menu driven, customizable, easy-to-navigate display
Large 1.9 x 2.6 in (4.9 x 6.5 cm) VGA screen with easy-to-read LCD digits and graphical display
Flexible, Money-Saving Design
Simple wall- or duct-mount
Multi-analog or digital (BACnet, Modbus) options
DC and AC power; fits standard junction box
5 year sensor life with automatic self-calibration
Adjustable set-points and optional relay for local fan activation
3-in-1 Monitoring
Choose reliable CO2 or VOC sensing technologies
Optimize room comfort through temperature control
Green Attributes
Obtain LEED credits
Meet ASHRAE 15 standards
Low power consumption and 'sleep mode' feature
Optimize HVAC use and extend life of components
Quick Specs
Response time: T90 < 60 seconds
Calibration: None required
Dimensions: 3.0 (w) x 4.6 (h) x 1.5 (d) in. (11.8 x 7.7 x 3.7 cm)