SALES & SERVICE (204) 783-3599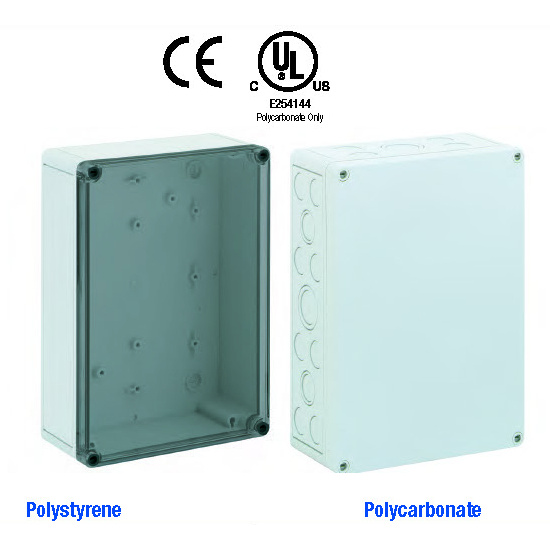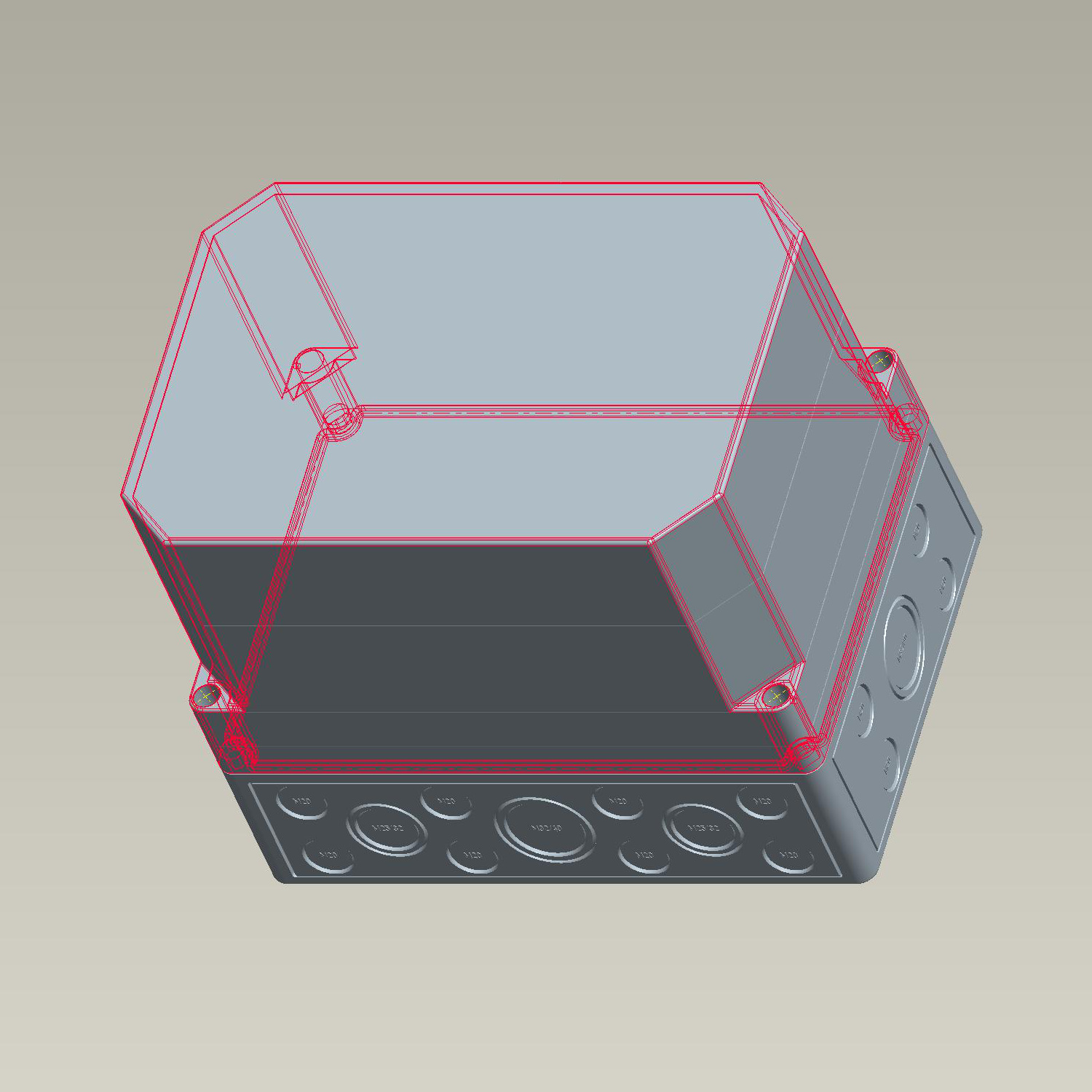 E-CLAB Enclosures – Polystyrene And Polycarbonate
Standard Features
Protection Level: IP66 (NEMA 4X)
Enclosure Material: Polystyrene or Polycarbonate
Gasket Material: Polyurethane
Color: Light Gray
Technical:
Gray or Tinted Transparent Cover ➀
Multiple Enclosure Mounting Options
Temperature Range:
Polystyrene -40°C to 70°C (-40°F to 158°F)
Polycarbonate -35°C to 120°C (-31°F to 248°F)
ENQUIRE ABOUT THIS PRODUCT
Submit the form below and we'll get back to you within 48 hours.
Availability of product varies by region.
Designed for tough industrial environments and a wide variety of applications, TK Enclosures are available with standard gray or tinted transparent covers in several heights. Sidewalls and endwalls are supplied smooth or with knockouts. Precision molded from impact and flame resistant materials, they offer functionality and appealing solutions for diverse application requirements.
16 different enclosures with up to 3 different cover heights
IP66 (NEMA 4X)
Polystyrene or Polycarbonate
Gray or tinted transparent covers
Smooth sidewalls or sidewalls with knockouts
Four cover mounting screws
Tongue and groove with polyurethane gasket (CFC free)
Gasket inserted by robots
HF – EMC models available
Knockout mounting holes in enclosure base
Screw fastening cover design requires six turns to lock
Dust and moisture proof
Non flammable and halogen free